Fertility Care in Okotoks
We're Here For You
At Complete Health we will go through the basics to increase your baby-making potential. All of our suggestions are equally important.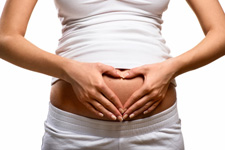 To optimize your successful conception, make every effort to include all of these into your healthy lifestyle. At your visit we will discuss how to increase your reproductive success through:
Acupuncture for Fertility
Dietary Changes & Nutrition
Lifestyle Changes
Naturopathic Recommendations for Fertility
Where there is great love there are always miracles.

Willa Cather
Other Complementary Forms of Treatment
There are many healthy lifestyle habits that can assist couples to naturally strengthen their reproductive integrity and potential. So, achieve better health and increase your reproductive success today! Make healthy choices that you can abide by not only through conception, but through your pregnancy and life with your little ones.
We understand this is a special time in your life.
Contact us today
to learn more about how Complete Health Chiropractic & Massage can support you on your journey.
---
Fertility Care | (403) 995-4640